Loius Riddick has high expectations for San Francisco 49ers quarterback Trey Lance. The ESPN analyst has been high on the former North Dakota State star for some time now, saying ahead of last year's draft that he expects Lance to have a " legendary All-Pro career." Riddick also viewed the 49ers as a good fit for the young quarterback.
If you're the general manager of the 49ers, who do you take with the No. 3 overall pick?@LRiddickESPN"Trey Lance in particular, of all these quarterbacks, I think he's the guy. Especially in the context of this kind of offense…could have an All-Pro, legendary-type career." pic.twitter.com/gtP07Qtyeb

— NFL on ESPN (@ESPNNFL) April 15, 2021
A year later, as Lance heads into his first NFL season as a starter with these Niners, nothing has changed. Riddick would put his money on Kansas City Chiefs quarterback Patrick Mahomes to win MVP in the coming season. However, he can understand why more money was bet on Lance to win the annual honor than Mahomes and Aaron Rodgers combined.
"I loved Trey Lance," Riddick said on ESPN. "I had a chance to go out there at his pro day at North Dakota State and meet him, talk to him, watch him pitch. I thought, going out in the draft he years ago that the Atlanta offense, led by Arthur Smith, or this offense he's in now, led by Kyle Shanahan, were the two best choices for this young man due to the fact that it looks exactly like to what he ran in the state of North Dakota.
"If he can clean up his decision-making and his accuracy, the kind of things that Kyle would be able to do to get people to open up with the use of the play-action pass…he's going to be the best quarterback- dual threat guard in the NFL He will be because he is 6-4, 220 pounds, and he can throw the ball a mile, and he can throw it accurately, and he can make all the throws you need, especially in the context of an offense he knows about."
How soon will Lance be able to meet Riddick's expectations? After all, the 49ers quarterback started just two games in his rookie season, threw just 71 pass attempts and had limited college experience.
"Well, Patrick Mahomes did that in his first full year as a starter," Riddick replied. "I think Trey Lance can do the same kind of thing. When Patrick got out of Texas Tech, remember, people didn't think Patrick was going to be Patrick. Nobody right now really thinks Trey Lance is going to be the Trey Lance, this could be MVP worthy.
"I wouldn't bet against it, especially with this coaching staff and this system and how well he knows it based on the kind of stuff he's done at North Dakota State. I wouldn't bet against it. that. Although I'm not putting my money into it."
Nobody is perfect. Found an error in this article?
Report it.
Facebook Comments
More San Francisco 49ers news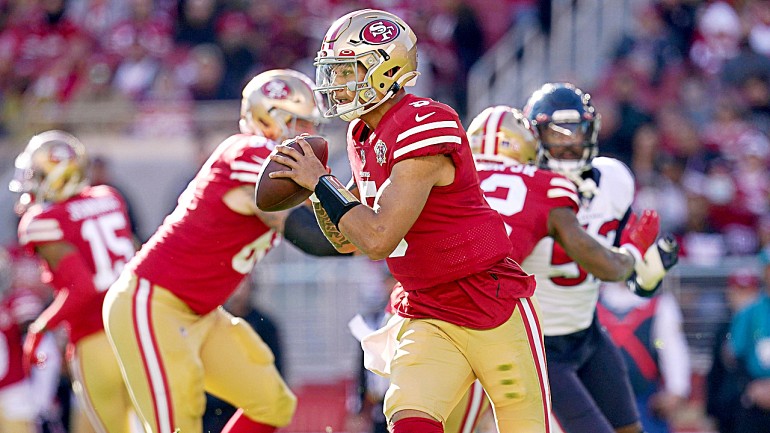 Why the national media's negativity toward Trey Lance of the 49ers? Albert Breer intervenes
There has been a significant difference in reporting on San Francisco 49ers quarterback Trey Lance between national and local media. The national team is pushing a tale of doubt among the 49ers ranks — even inside the locker room — when it comes to the second-year player. A recent example is former NFL linebacker turned FOX Sports analyst Emmanuel Acho, who this week shared why he lacks confidence in Lance. "Trey Lance, from everything I've heard from people in the locker room, from people outside the locker room, he just isn't," Acho said on his show, Speak For Yourself. "…There's a reason they call him 'One-play Trey', and there's a reason he doesn't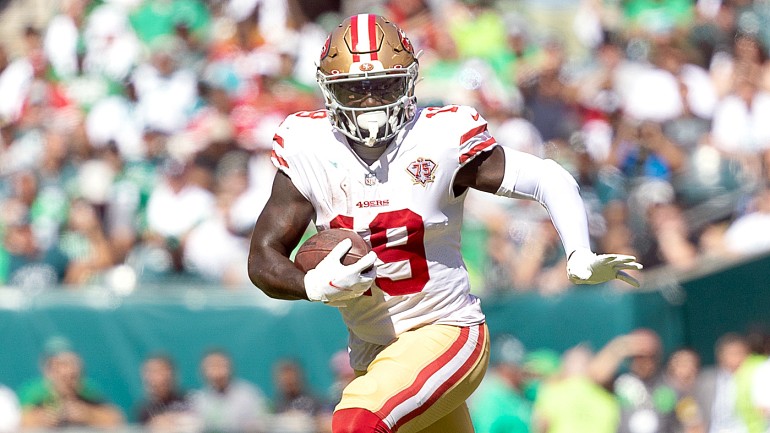 Deebo Samuel having fun in practice is good news for the 49ers
Coaches and players have noticed a difference in the locker room now that veterans like tackle Trent Williams and defensive end Nick Bosa have returned to Santa Clara. The San Francisco 49ers are hosting a mandatory three-day minicamp this week, which ends Thursday. Another new entrant is wide receiver Deebo Samuel, who had apparently been away from the 49ers until this week. "[Deebo]Trent and Bosa, when they're in the building, it's a little bit different," quarterback Trey Lance said Tuesday. San Francisco would love to sign Samuel to a contract extension. Things got strained, at least in the eyes. of the media — as Samuel watched the wide receiver market explode and saw many of his peers cash in this offseason.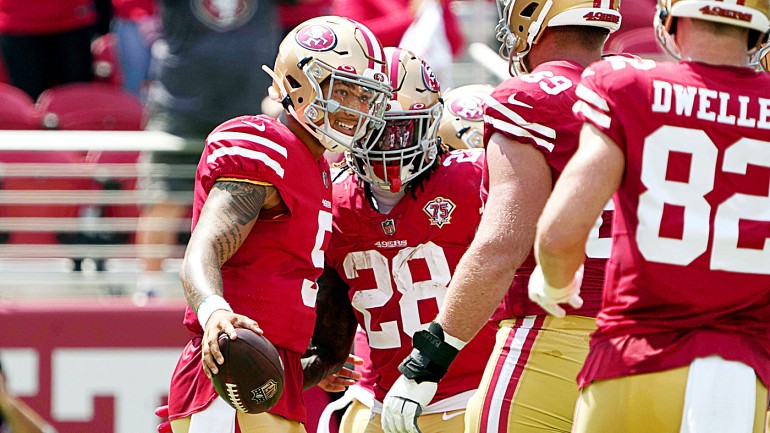 Reporter: Thursday would be 49ers QB Trey Lance's best offseason practice
It might not be as headline-worthy as if someone had said it in the middle or end of training camp. After all, the San Francisco 49ers just started Organized Team Activities (OTA) this week, wrapping up their third practice on Thursday. A reporter, Doug Kyed of Pro Football Focus, hears that sophomore quarterback Trey Lance's last session was his best. "Lance has impressed people within the organization so far this spring, and the team feels he has already shown progress early in organized team activities," Kyed recently wrote for Pro Football Focus. . "Thursday was considered his best practice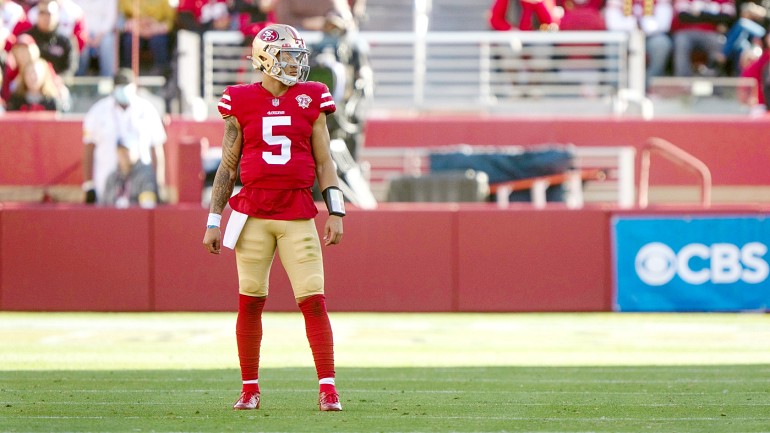 Peter King asks for 'a bit of a step back' when evaluating 49ers' Trey Lance
Everyone is trying to rate San Francisco 49ers second-year quarterback Trey Lance, even with his small sample of NFL playing time. Most expect Lance to succeed the team's starter of the past four and a half seasons, Jimmy Garoppolo, taking charge of a roster talented enough to make it back to the playoffs. The real question mark entering the 2022 season is Lance himself. Will he look like a young quarterback making mistakes adapting to NFL speed? Or will he surprise his doubters by showing he's ready to lead head coach Kyle Shanahan's offense despite just 178 snaps in 2021? And it's not just a lack of NFL experience that the 22-year-old quarterback is questioning a lot. Lance only played one full college season for North Dakota State