Minzaal produced a first-class performance at Haydock on Saturday. Indeed, as pointed out in The verdictI believe his efforts set him apart as the best sprinter we've seen this season, and that belief is backed by the Course track sectionals.
Four other races in this column to digest, starting with:
1. Lucky in love
another novel bounced back to form to clinch the six-stage fillies handicap "Lochsong" at Salisbury last week.
It was a huge effort on the part of the winner, but the Course track the sections point to the fourth, crazy luckas being a horse for your Racing TV Tracker.
It was not a heavily run sprint as it was a bit stop-start in nature, and so the Finishing Speed ​​Percentage (FSP) of 104.57% tells us that Another Romance has completed the last three 4 stages. .57% faster than the first three stages.
Given the pace of the race, positioning was crucial and the winner was ideally placed to strike, traveling just behind the leaders.
In the penultimate stage (F5), Another Romance accelerated strongly with a stage of 11.16s, which helped her to be the fastest horse in the race in the last three stages at 34 .67 sec.
This solid finish suggests that it is at the top of its game and worth trying in a listed company.
Crazy Luck has been unlucky lately and not reviewed the best here.
Held in a race where it paid to be practical, she was the fastest horse in the race until F5 with a Course track sectional of 11.11s. It was an impressive speed lap but, given her position, she had too much to do.
The final three stages of Crazy Luck were second best in the race behind the winner, as detailed below.
Another Romance: 34.67s

Mad Luck: 34.79s
She is capable of earning her third handicap of the season for Rod Millman's in-form side in the near future.
---
---
2. Fantasy can come true
The Unibet London Mile Series Final Handicap at Kempton on Saturday was generally competitive. He was, however, dominated by competitors who had ridden prominently and First sight was flattered to win, a success that can be attributed to his pace and position.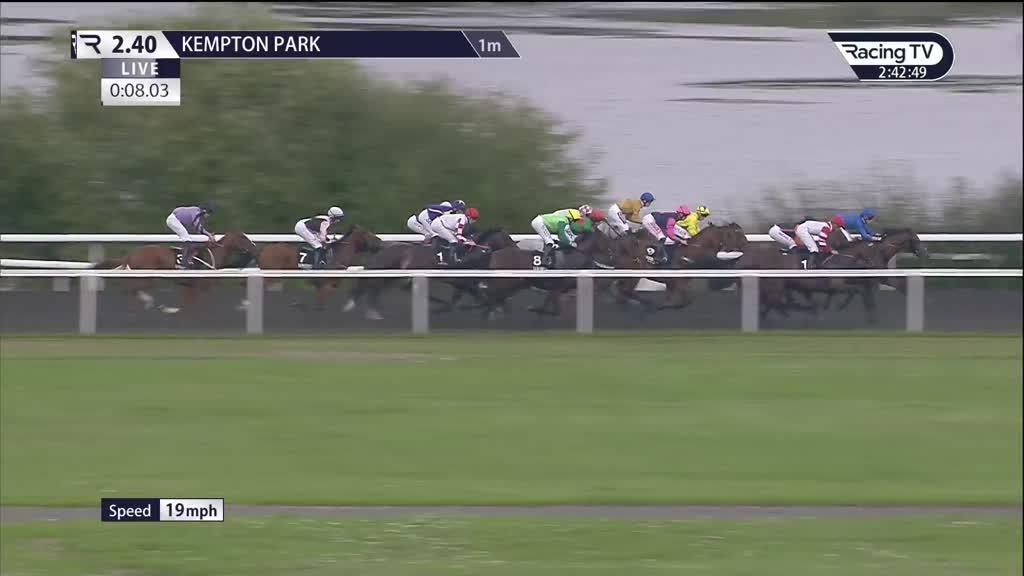 He rode prominently in a race that was not very crowded, as evidenced by the FSP of 104.03%. From an advantageous position, he sealed the deal in F6 and F7 where he showed sustained speed clocking times of 11.64 and 11.74 seconds.
That said, the Course track the sections reveal that eight of his rivals ran their last three furlongs faster than him; a striking example of positional advantage.
Of these eight good finishers, the one who stands out as a future winner is believing in fantasy. He did the best in the hold-up and he was the fastest in the race over the last three furlongs. The contrast with the winner is shown below.
First view: 35.70s

Believing in Fantasy: 35.26 sec
We can also note On A Session which, like Fantasy Believer, finished well outside the rhythm. The six-year-old finished seventh but ran the fastest final kilometer of the race at 12.00s.
A race to be a little careful about, certainly in terms of who will back up this effort, but Fantasy Believer and On a fit session as if in good shape and should be watched.
---
3. Eeeee is home!
This four-year-old is my idea of ​​a bet this week if he completes an entry in Chester on Saturday.
Sometimes the Course track sections indicate horses that produced notable efforts that may have been missed. In this case, however, there was nothing hidden about what this horse did in York on Sunday and, in short, he was completely dominant.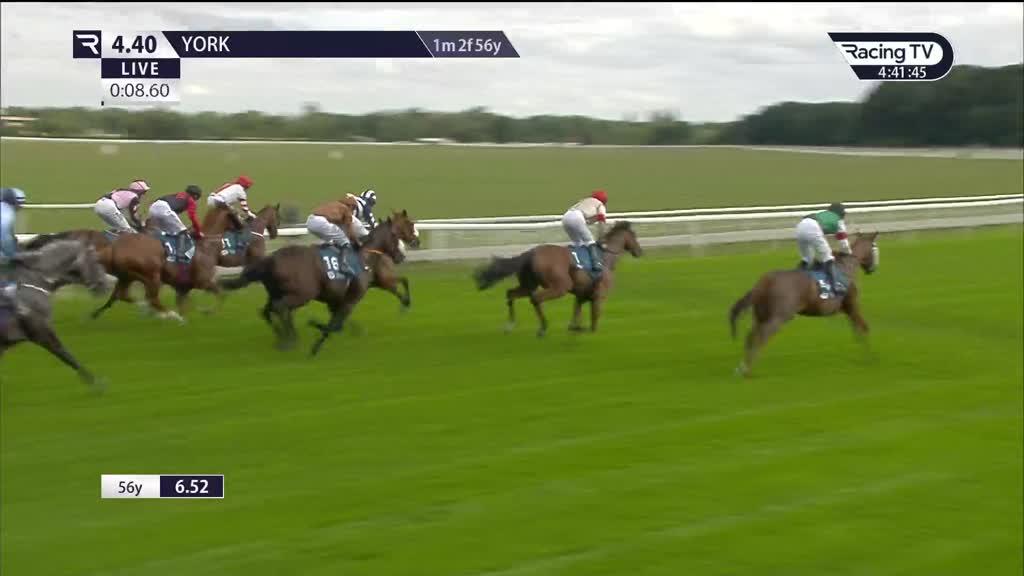 It was a tightly contested ten furlong contest with most of the horses in the race posting an FSP of less than 100, but the winner finished the race strong against his rivals recording an FSP of 103.59% .
It's safe to say that a mere 4-pound raise for his previous Redcar win was generous, and even a 6-pound penalty on Saturday shouldn't stop him.
His last 3F was impressive at 36.95 seconds, given that only one other rival in the race was able to dip below 38.00 seconds. If you break down the figure to individual stadiums, you will see that his eighth stadium of 11.26s displayed an impressive toe turn and was much faster than his rivals. He was also much faster than all of them at the ninth yard with a passing time of 12.12 seconds.
He is unexposed on ten furlongs and has won both of his starts on this trip. I'm confident he can make it three in Chester on Saturday, as long as the draw is good for him.
---
4. Never give up
Persist won the last race at Haydock on Thursday by a neckline, but I think she is much better than just the result and can grow as a group performer, even if it was just a handicap that she won with a score of 85.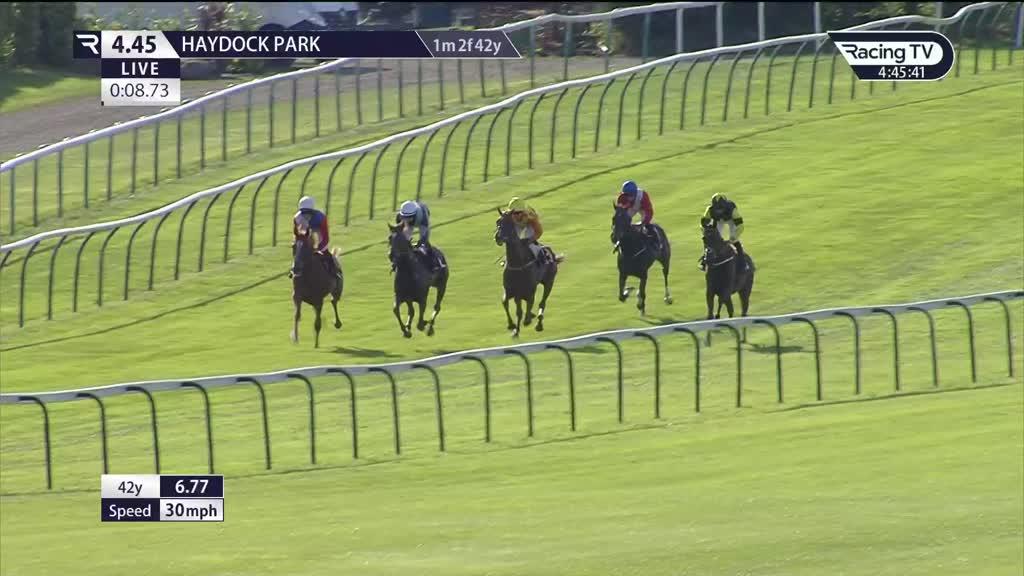 The race is worth reviewing (above). When the stalls opened, she was very slow in stride, giving up five lengths to her rivals, and she did remarkably well to win from last to first, given that the race went smoothly.
The FSP of 108.73% shows the slow to fast nature of this race and the early sections tell us how stable it has been, with the first six stages pedestrian at best. The Course track the sectionals clearly highlight it as follows.
F3: 12.78s
F4: 12.96s
F5: 12.97s
F6: 11.66s (where the sprint started)
Persiste had to go all over the ground as they accelerated and she did it with a power toe turn. She was fastest in F8 (11.02s) and F9 (11.24s). A push that took her to the front and, although she paid for the effort and covered the last kilometer in 12.19 seconds, she held on to win.
It was a big effort from a filly who overcame a positional disadvantage with lightning-fast pace. If she had a strong canter to aim for, I think she would have won easily.
She seems to have gotten into the habit of starting slow, and that's a worry, but the raw ability is there to steer her away from the company of the handicapped. Note that his mother was a Group 1 winner.
---
Discover the new Racing TV vest! Tap above to find out how you can get yours